Since all of the editors are away at Gencon this week, we decided to post a few "rerun" articles. This is the blog equivalent of a clip show! I decided I'd take the opportunity to post up some of the great raiding games I've played over the years. Raid Reports have long been a popular article type here at WWPD, and we've got plenty of doozies! Here's a list of all of the L Patrol Saga as it's played out so far!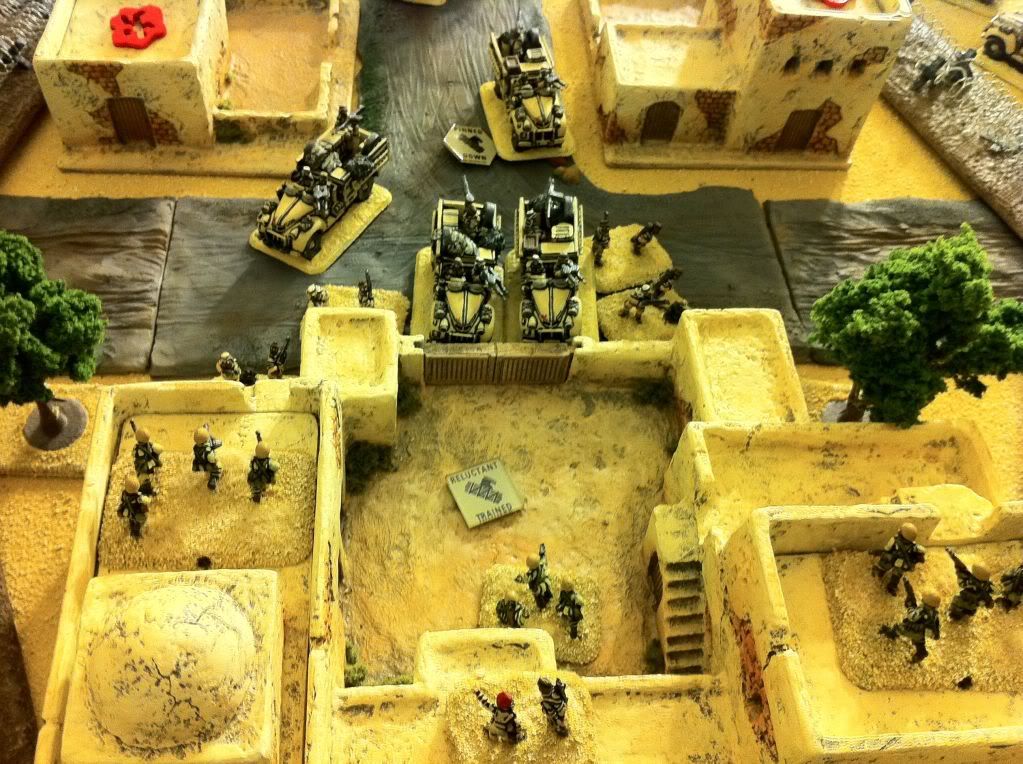 The L Patrol Saga
L Patrol is a series of narrative LRDG raiding articles where my pathetic fiction skills are put to the test! I think a new installment should come out soon, what say you?
Part One
: The LRDG Launch a raid, and encounter a German Schutzen Patrol!
Part Two
: The tattered LRDG Patrol fights the elements and their ailing engines to stay one step ahead of their pursuers.
Part Three
: When one of their officers is captured, L Patrol must go again into the belly of the beast to come to their comrade's aid.
Part Four
: L Patrol strikes at the heart of Rommel's stretched supply network!
Part Five
: Introducing Tenente Monopoli, who vows to tirelessly hunt the LRDG, and leads his Sahariana to an epic battle at an old Forth deep in the desert!