I was on the road again. This time to one of my favorite places... Auburn, Alabama. Yep...I am one of those...War Eagle baby! You know what I'm talking ...right SECFootball from the
WWPD Forum
?
Was down there this time not only to visit my two daughters who attend the
school
, but also to visit yet another great game store with a great group of players... The
HobbyTown USA in Auburn
.

Photo by Daniel McCoy
Ok, what makes this a great place? Community. It's a common theme I have found in each of the best stores I have visited and
HobbyTown USA, Auburn
fits in with this group. They are all built around a solid core of folks in each of their subject areas....Miniature Gaming...Board Gaming... Models...Trains...R/C Cars/planes. These stores all are attentive to the needs of their different communities and foster the growth of those communities.
How? Well, let's look at the miniatures war gaming group there in Auburn. The Store Owner, Steve Ziegler, is not a gamer so he relies on the gamers in the community to help him. One of the leaders of the
Flames of War
group actively helps Steve on what to stock. Matt Morgan does this not just for Flames, but for
Bolt Action
and
X-Wing
as well. This is not just polling the community on what they would like or taking special orders (like many stores do); this community is actively involved in the future of their store and what will be stocked and ultimately the direction their community will
take. I thought that was pretty cool.

Photo by Cyndi Flint (DaughterBae #1)
Add to this, the store has dedicated about 25% of its floor space for gaming and modeling. They had space to fit two 4x6 tables comfortably. They are doing some shuffling and can fit 4 tables now and are trying to see if they can get a fifth table in as well. I forgot to say that this also included storage space for their terrain. Steve also helps promote the group in competitions; even helping to pay for them to attend different tournaments throughout the South.
So, what does a great store need...a great gaming group of course. These boys don't disappoint either. The Auburn group mainly plays Flames of War, Bolt Action and X-Wing. For Flames they can cover just about every nation in each of the four periods. These guys can play! In the tournament I ran up in Huntsville back in February, the Best Overall (Robert Ramey) and Best Axis (Daniel McCoy) general were both from Auburn! They have about 30 people on an email list with a core group of around six.

Photo by Daniel McCoy
Add to this, one member of the group, (Daniel McCoy) is making a very sweet Arab-Israeli War (1967 6-Day War) variant of Flames of War with professional quality PDFs for the Israelis, Egyptians, Jordanians and Syrians. I have seen these and MAN OH
MAN
OH MAN. These are slick...
very
slick. He is in the final stages of review and play test and will make them available to the community in the near future.

Photo by Daniel McCoy
Photo by Daniel McCoy

Photo by Daniel McCoy
They have also just started getting into Bolt Action as well.and the store Stocks BA! Picked myself up a copy of the Armies of Britain (gotta know how to run my Arnhem Brit Paras after all).

Photo by Daniel McCoy
Photo by Cyndi Flint (DaughterBae #1)
Photo by Daniel McCoy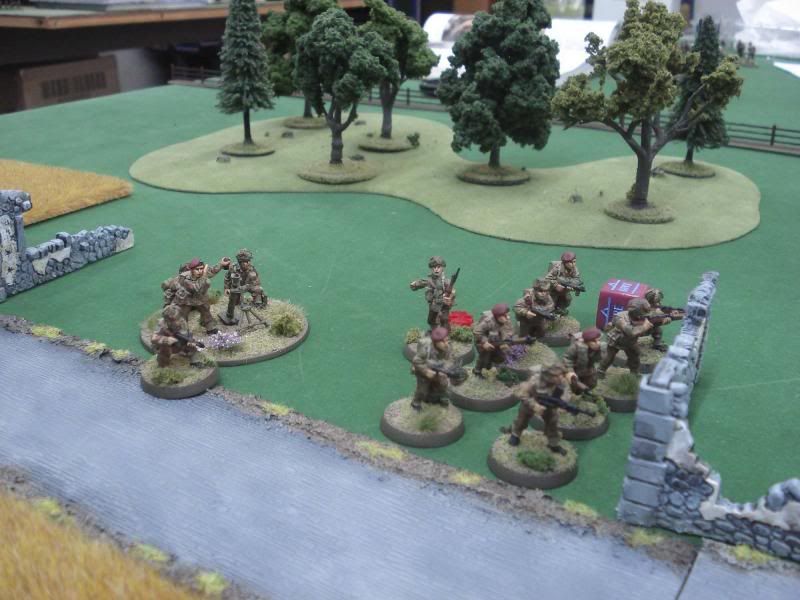 Photo by Daniel McCoy
Photo by Cyndi Flint (DaughterBae #1)
The have a strong X-wing group led by Bryan Randall and they play every Monday night. Add to this they also have a very active Magic: The Gathering group that meets on Fridays and a Heroclix group on Sundays. So Friday to Monday something awesome is going down.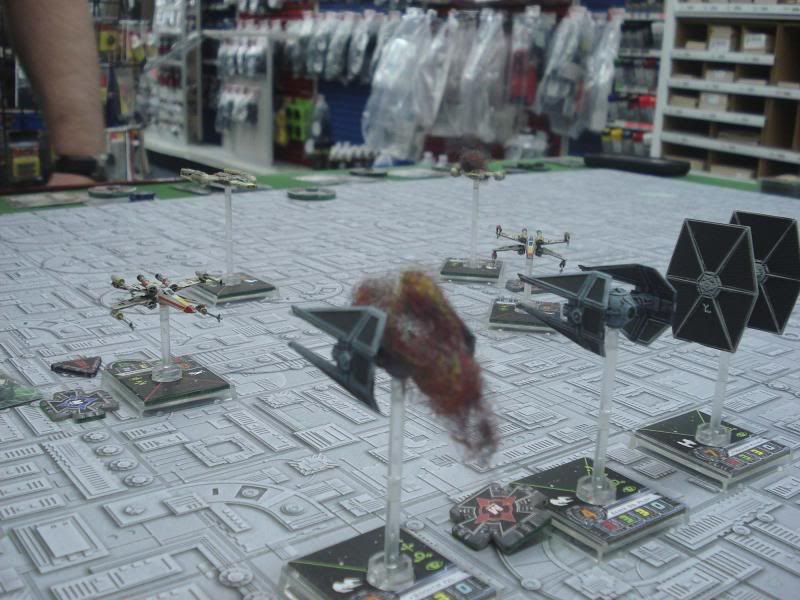 Photo by Daniel McCoy
So if you can get down to Auburn (which everyone should just because) make sure you schedule in a little time to stop by HobbyTown USA-Auburn...for shopping....for a great gaming group...you can't lose (unlike my Tigers last year) ;-)
SonBae (AKA Jeff Flint) is a long time gamer and painter and runs a blog at
Journey Back To The Table
where he posts photos of his work, reviews, BatReps and the "Painting Miniatures Declassified" modeling and painting tutorials.