I live a blessed life. I recently had to travel to South Carolina and visit my parents. While there, I made a quick trip up I-85 to Greenville, South Carolina and visited
Borderland Comics and Games
.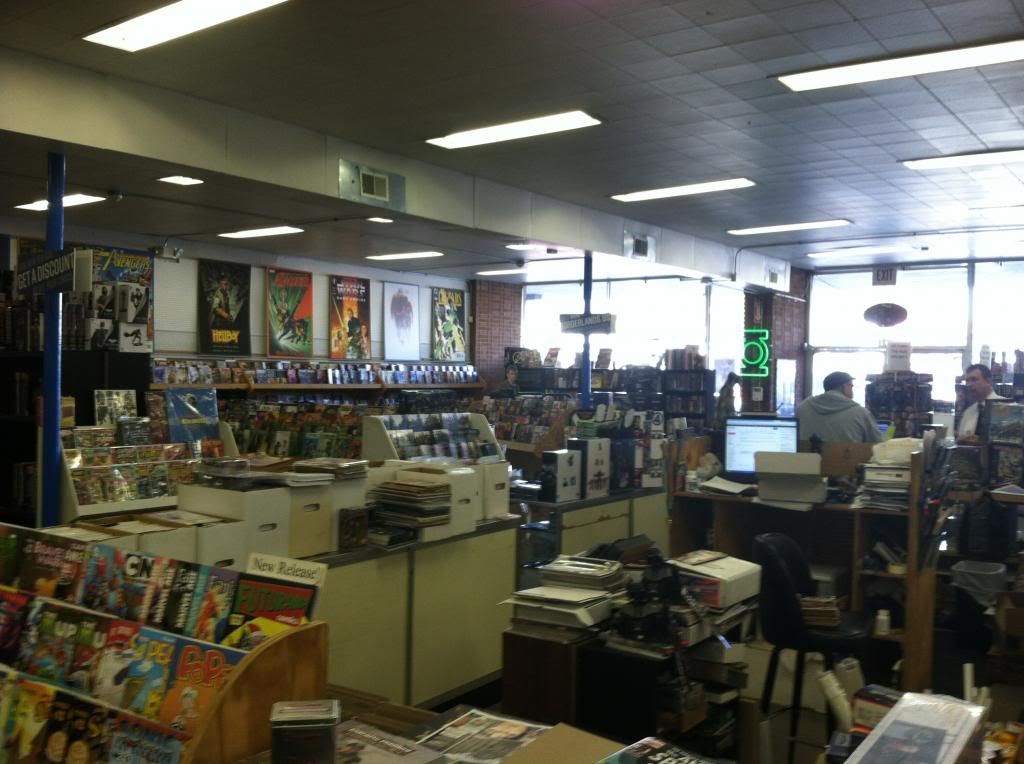 and Oh...My...God...am I glad I did. The store is divided into thirds...with the Front right housing the comics...the front left has all the games and miniatures...and the back houses the gaming tables....17 tables of gaming goodness (and they can expand to more).
These guys are
truly
amazing...and they scratch every itch WWPD has.
Flames of War
...Oh yeah. And then some. The have
EVERYTHING
Battlefront makes on the wall.
Take a peek...
Flames of War Wall 1 of 2
Flames of War Wall 2 of 2
Close ups
More Close ups
I was lucky to talk with one of the employees, Mark (A Flames player by the way) as he was sorting the days Battlefront delivery to talk the Flames of War scene. The Flames community is thriving. They have roughly 30 players and hold a tournament about every quarter. Their players run the gamut of armies as well. Sadly, while I was there I wasn't able to hook up with the Flames crew (think I just missed them on a Saturday). Next time :-)
Oh did I mention that these hard rocking amigos do
Bolt Action
as well? I didn't? My bad. THEY DO!!! They even have that In. The. Store. (Pretty good
Dano
imitation, yeah?)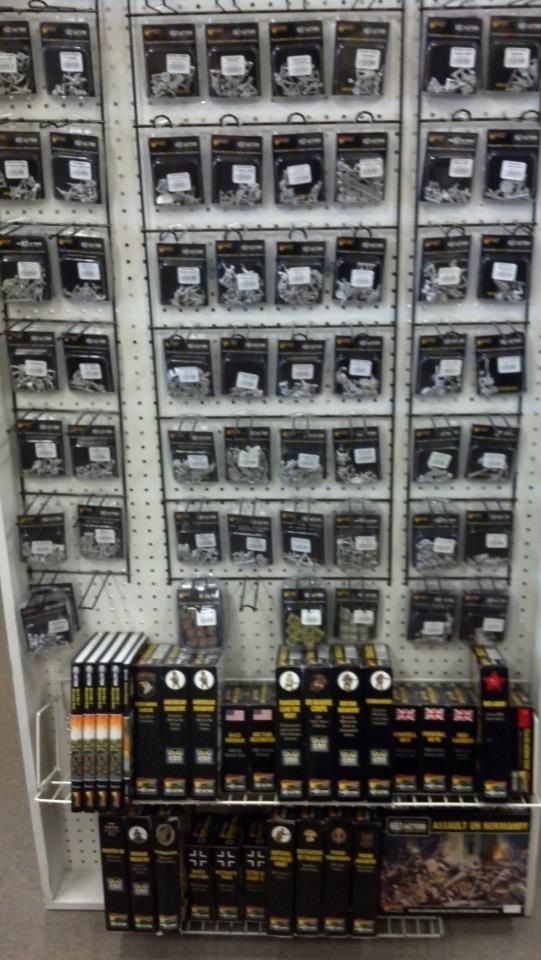 From Borderland Comics and Games Facebook Page
...and
they have a growing BA community as well. I was lucky enough to be there and talk to a couple of the BA players as they were setting up a Bolt Action Game. But not just any game. These guys were going to try out bunkers and obstacles!
And these guys can paint too..
I also had a chance to talk to the owner Rob Young and got a little history on the store. The store has been around for a while and Rob actually worked at the store for 5 years until he bought the store in 2010 and has been going strong ever since. During our talk he reinforced a common theme I am seeing in the good stores I have visited and reviewed. They push communities. They all have built strong groups for each of their customer groups. Rob is doing the same thing here. At Borderland they also take "community" a step further and help the local community. Just a few weeks ago they had a food drive where they collected over 900 lbs of food in 48 hours!
Seriously, as soon as I entered the store I felt at home Mark greeted me warmly, right as I entered the store...let me look around a bit and checked on me a few times. Both Mark and Rob were very proud of the store and their customers and the communities they have all have built together and were a joy to talk with.
If you ever are in the South Carolina Piedmont area make a stop at Borderland Comics and Games...you won't be disappointed.
SonBae (AKA Jeff Flint) is a long time gamer and painter and runs a blog at
Journey Back To The Table
where he posts photos of his work, reviews, BatReps and the "Painting Miniatures Declassified" modeling and painting tutorials.