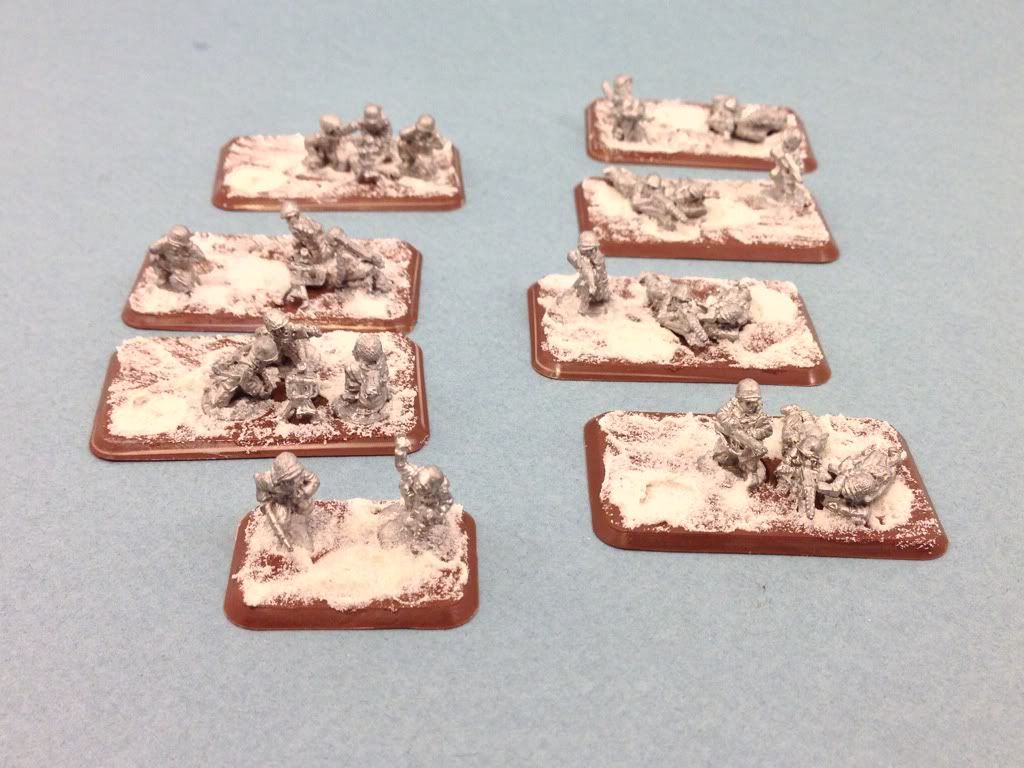 I started by gluing the figures in the slotted bases (which are awesome btw!) and laying a simple layer of my usual basing material. Its not essential to 100% cover the bases since we'll be adding snow flock later.
Basecoated the infantry with the airbrush as well.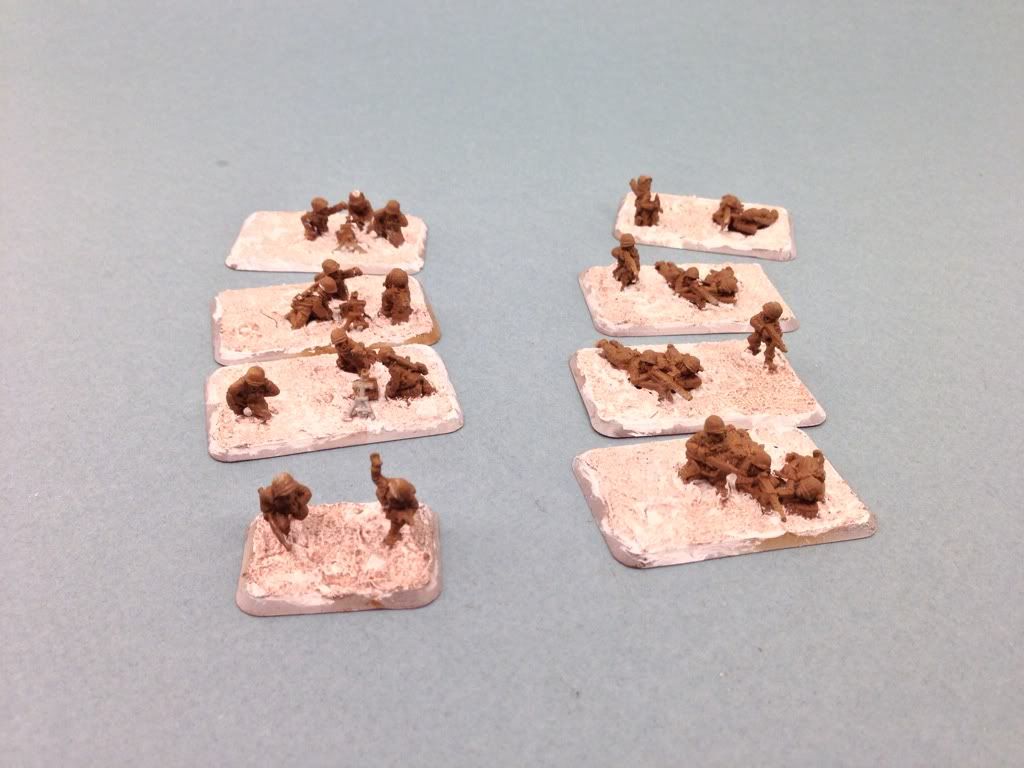 Preliminary base work - a coat of white paint over the basing material with a light brown wash to give it some visual texture so the final product isn't just a pure white base.
Finished basecoating figures. I pick out boots, pouches/straps, skin, guns, and helmets with paint. I then brush on a light coat of quickshade.
And the finished product!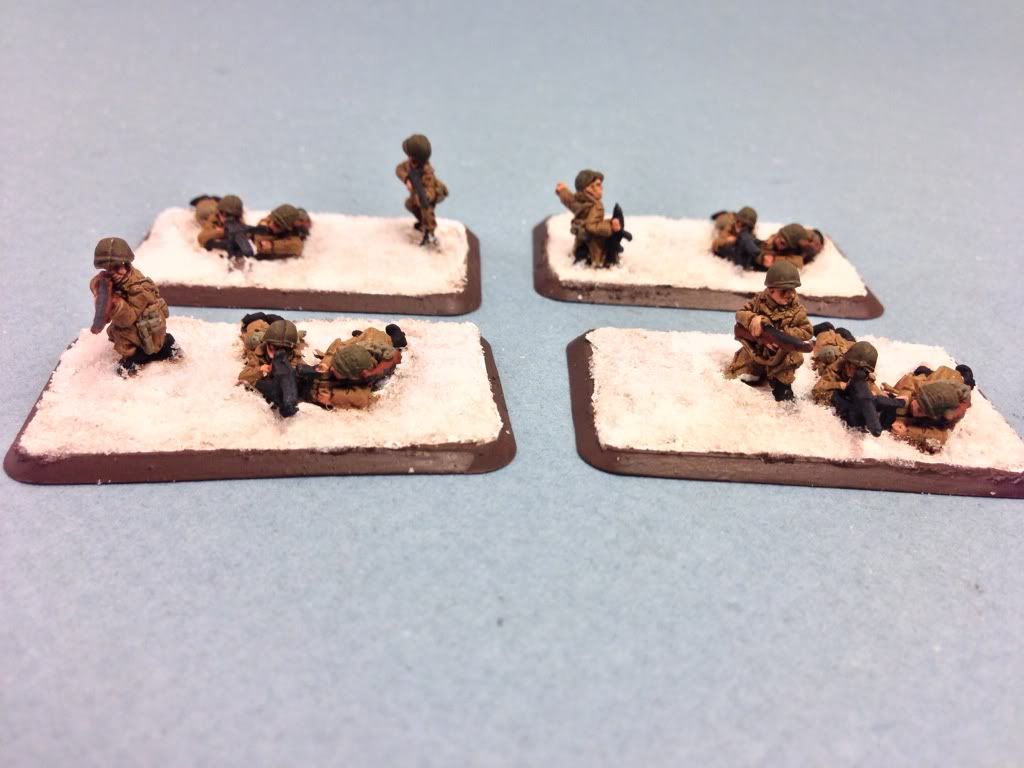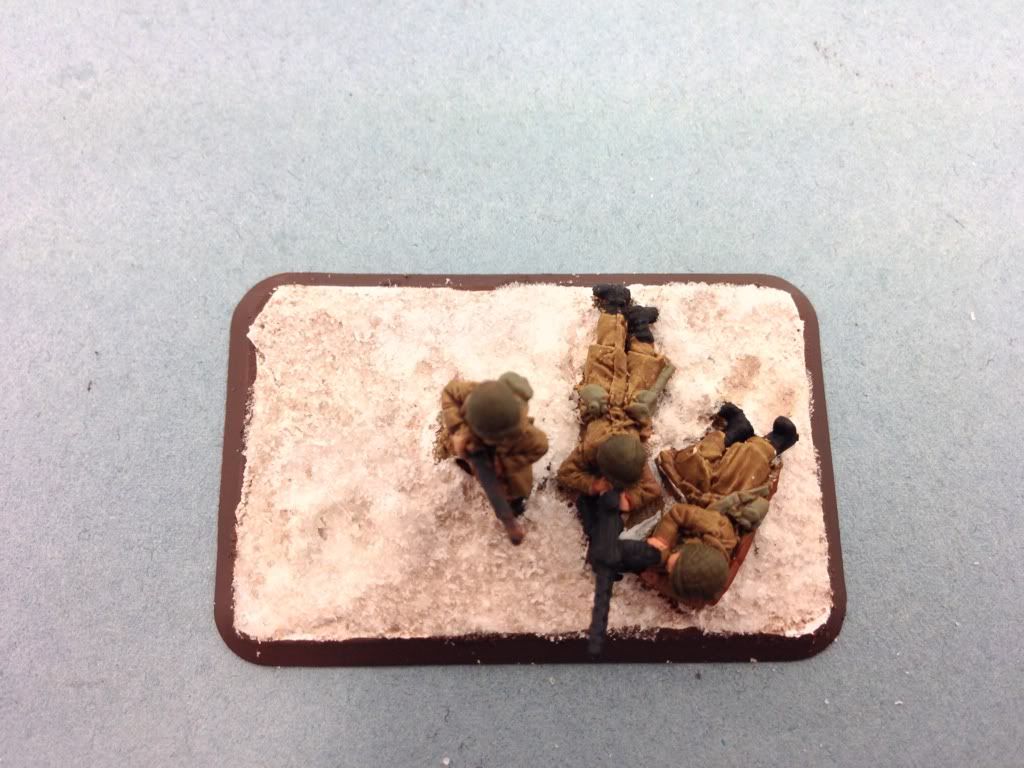 If we had helos hovering above, this is what they'd see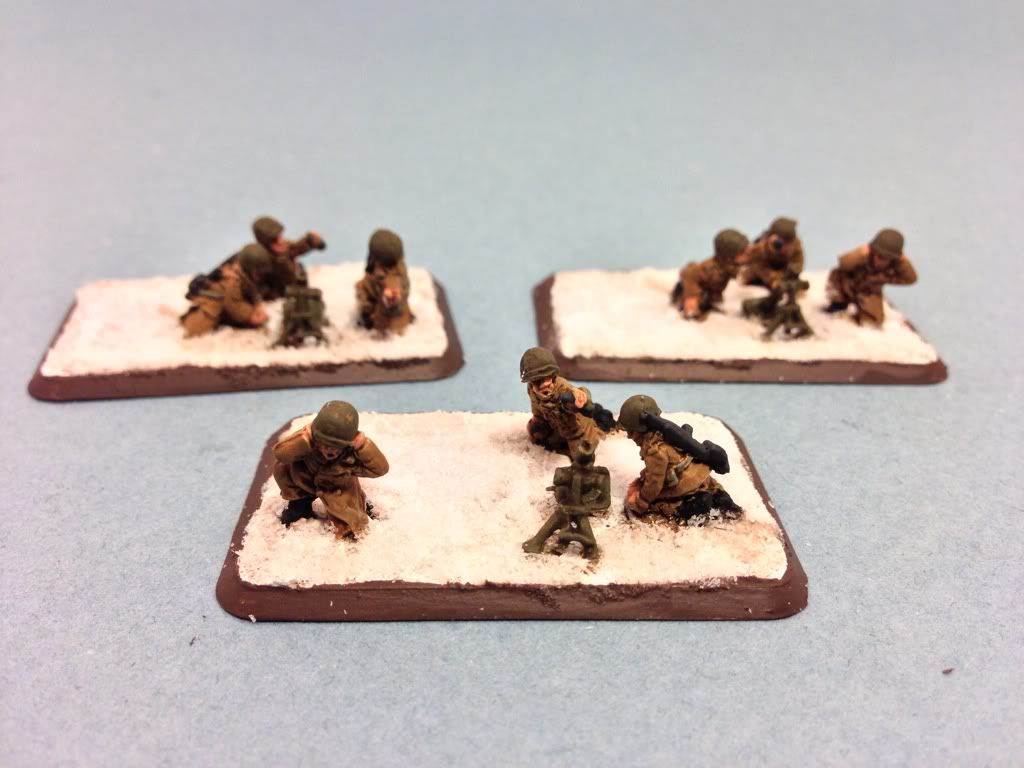 The three 60mm mortars!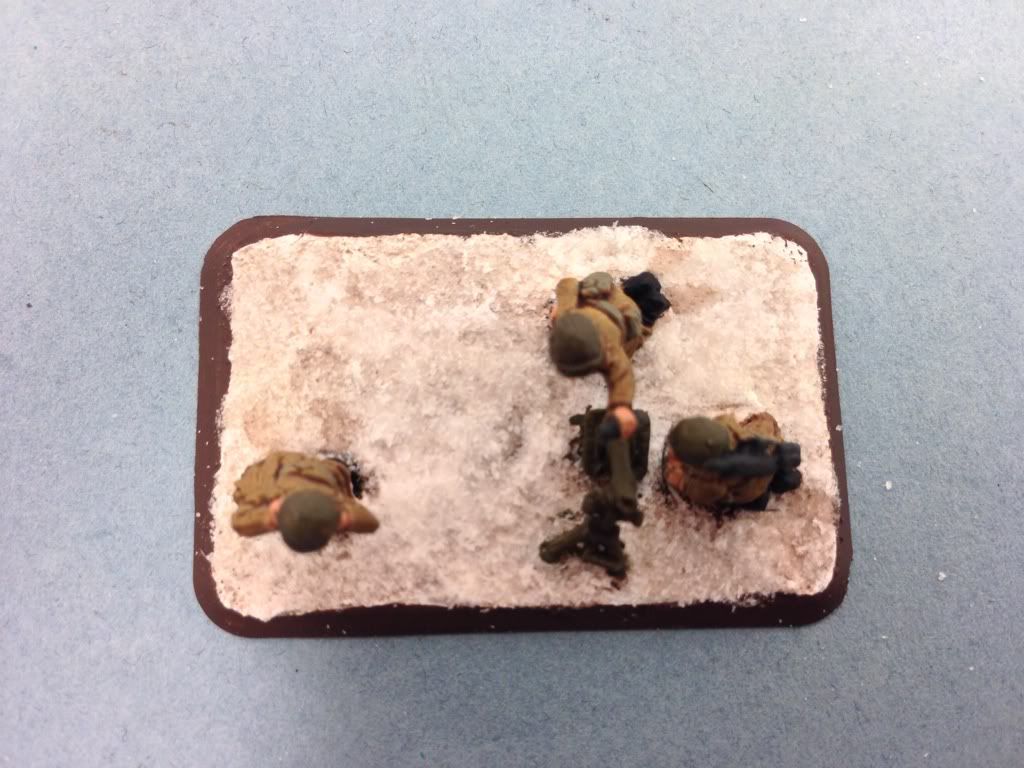 More helo shots
I won't bore you with another step by step, but here's the HMG platoon (although I forgot to snap shots of the command stand!)