In
Whats Your Objective? Part 1
we reviewed how important it was to have objectives and what resources are available to gamers who want to either buy pre-made objectives or build their own.  In todays article I will be showing you how I build an objective from inspiration to table ready using items if found in my bits box.
Inspiration
When ever I get in the objective building mood it usually starts with inspiration from some source.  Inspiration can come from a variety of places. Battlefront did a
Secret Santa
a while back where staff built objectives from scratch.  All of them turned out great and clearly each member of the  staff drew on a different source for their inspiration.  This included Hell Boy, a damsel in distress, Pimp my Ride, and a trip to the beach.  The Battlefront article shows that objectives don't have to be serious all the time, you can really be creative and have fun with them as well.  Here is another gallery of
custom objectives
I found online which are unique.
For todays drew my inspiration from, surprise surprise, Stalingrad.  Specifically civilians trying to navigate the ruins.  When I build my objectives I like them to look like they are part of the terrain and having civilians trying to make their way through the rubble add life to a ruined city fight.  I am going to call this one "Escape from Stalingrad".
Resources
Like many of you I have boxes of bits laying around my hobby room. I frequently access these bits when tinkering with models and when building my objectives.  Objectives are a great way to use up all those extra goodies you get when you purchase miniatures. Especially Battlefront who is really good about having lots of extra stuff in their boxes and blisters.
When I built those Greek Refugee objectives I had purchased a bunch of civilians from
Peter Pig
and had some left over so I will be using the figures up for this objective. I also had a bunch of loose Soviet troops.  I am going to add one to the objective as a guide/ protector for the civilians.   We are going to top that off with a couple random barrels from
Baueda's WWII Accessories Range
 and other odds that I have laying around.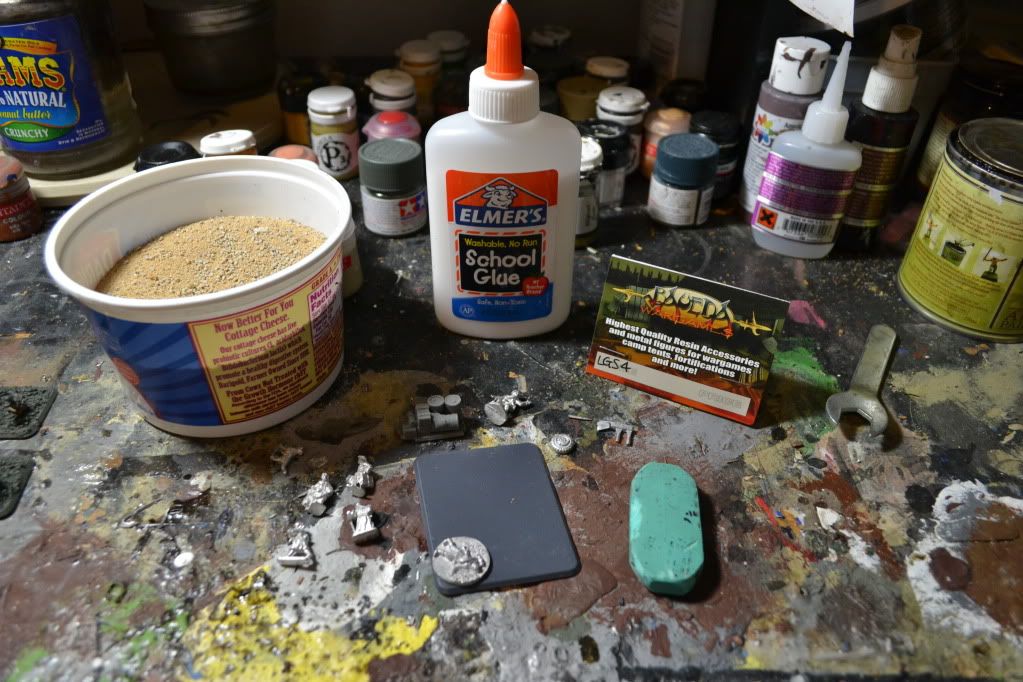 Read More