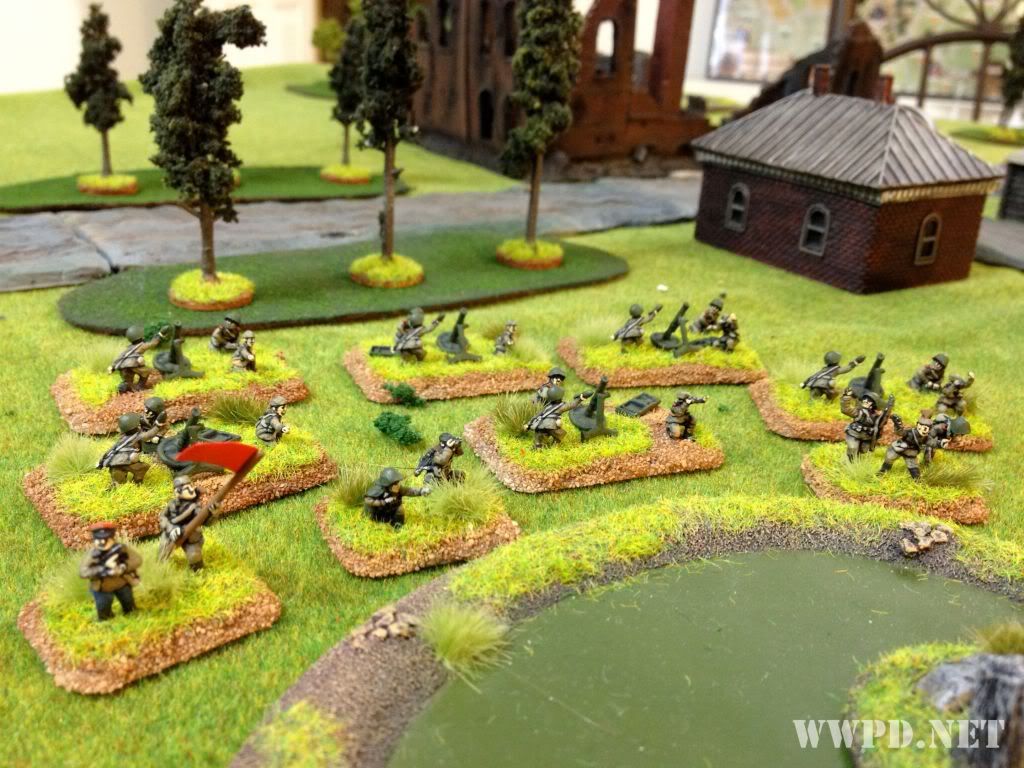 With the release of Red Bear, and the changes made to medium mortars in Version 3 (now having a direct fire stat), I quickly tore open my blister of soviet medium mortars (generously donated by Dale from
Panzerwerks Studio
) and got to painting! There's not a whole lot to say about these guys- I have no idea what "era" the figures are. I know people are very particular about that, but I found them to be easy to paint and quite like the end result. It was easy to knock these guys out in just a few hours. Hoping they'll be a solid, and inexpensive option to support my red infantry for the Motherland!
FROM WIKIPEDIA
The 82-pm-41(
Russian
:
82-Полевой Миномёт-41
),
M-41
or the
82-mm mortar Model 1941
(
Russian
:
82-мм миномет обр. 1941 г.
) was a
Soviet
82 millimeter
calibre
mortar
developed during the Second World War as an
infantry battalion
mortar, and which begun production in 1941.
[1]
It was differed from
Model 1937
by the presence of a removable wheel base, by the arched construction base plate (as in
107-mm
and 120-mm mortars), and also a different two-legged construction. Wheels were slipped over the semi-axis of the
bipod
feet and removed during firing.
[2]
Design improvements were subordinated to the technological possibilities of production and directed toward the reduction in the weight of mortar, labour expenses of its production and improvement in the manoeuvrability characteristics
http://en.wikipedia.org/w/index.php?title=82-PM-41&oldid=436064817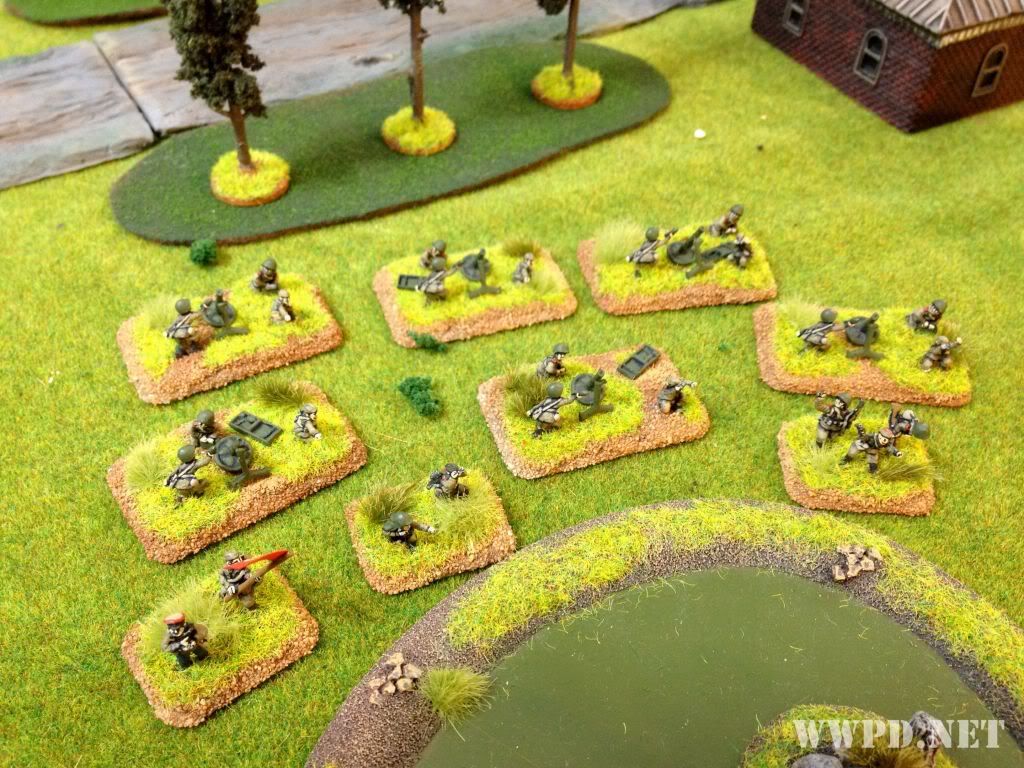 IN FLAMES OF WAR
Weapon

Mobility

Range

ROF

Anti-Tank

Firepower

Equipment and Notes
82-BM-41 Mortar
Firing Bombardments

Man-packed



24"/60cm
40"/100cm
2
-
2
2
3+
6