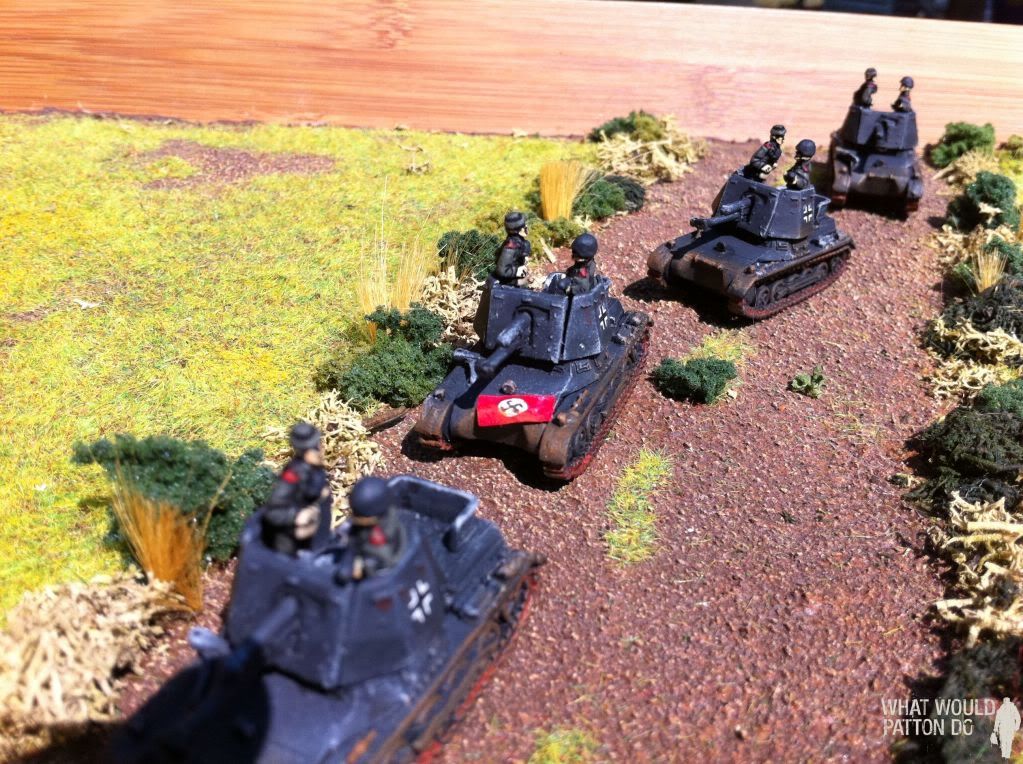 From Wikipedia
The Panzerjäger I (German "Tank Hunter 1") was the first of the German tank destroyers to see service in the Second World War. It mounted a Czech Skoda 4.7 cm pak anti-tank gun on a converted Panzer I Ausf. B chassis. It was intended to counter heavy French tanks like the Char B1 that were beyond the capabilities of the 3.7 cm PaK 36 anti-tank gun then in service and served to extend the usable lifetime of otherwise obsolete Panzer I tanks. Over 200 were converted in 1940—41. They were employed in the Battle of France, in the North Africa Campaign and on the Eastern Front.
In Flames of War
Name
&nbspweapon
Mobility
&nbsprange
Front
&nbspROF
Side
&nbspanti-tank
Top
&nbspFirepower
Equipment and Notes
Panzerjäger I
&nbsp4.7cm PaK(t) gun
Half-tracked
24"/60cm
0
2
0
8
0
4+
&nbsp
Hull mounted.
The panzerjaegers (which we affectionately call Marder Primes) are fairly singular in their purpose. With no machine gun for anti-infantry duties, and light armor, their role is clear: Anti-tank sniper. I look forward to getting these on the board, and hope that they can give the French a "what have you!"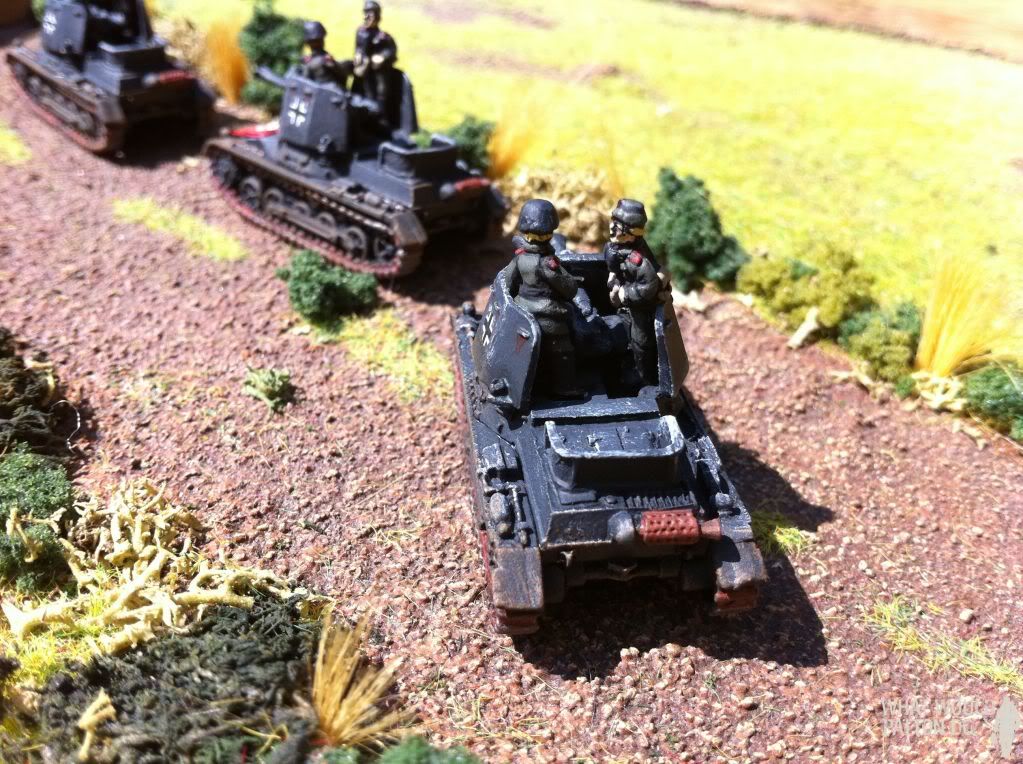 Tom's Panzerjaegers have featured fairly prominently in several of our early war games, most notably
here
where I borrowed them and used them and Panzer IVs to hold up his SOMUAs and thus stop one flank cold. I am looking forward to getting my own into action!