BY PETE ELLIS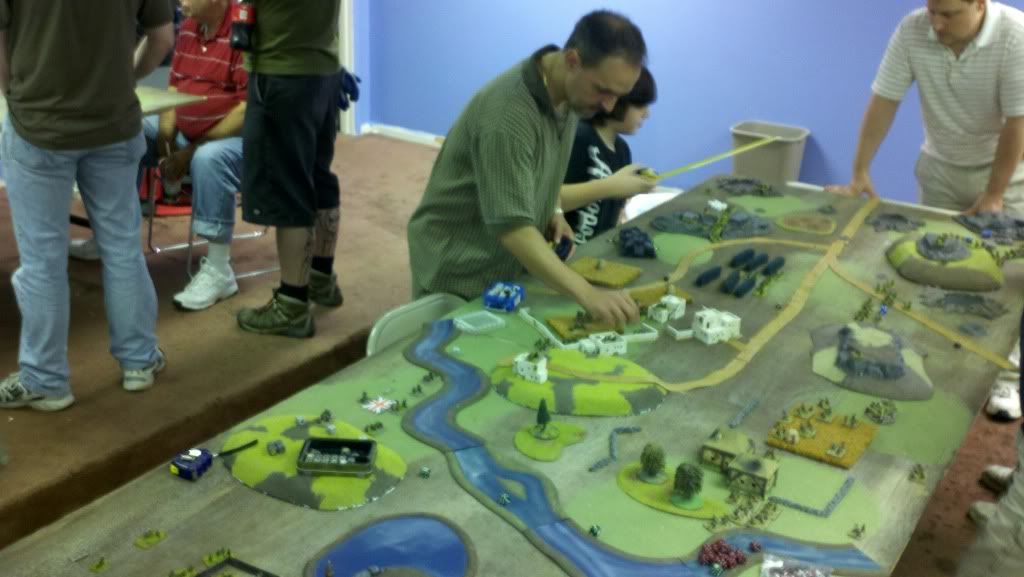 On Monday night the Central Maryland group got together and threw down 3 games of Infantry Aces as a primer for our upcoming Tournament (on the 27th!), as well as an IA campaign that I'm running. Every person who took part had an outstanding time, and Rob (my opponent) casually remarked that it was one of the most fun games he has ever had.
We each used Cassino/Italy themed lists and ran with one ability at the 500 point mark. Rob, my Opponent, took his Fallshirmjaeger while I squared off with my 3rd I.D (I was in the 3rd, so I'm partial to my guys!).
The game basically came down to a few bloody assaults, and me having to kill every single German Paratrooper on the table. One building in particular saw I think three of four assaults, with the current occupiers getting thrown ouch each time!
All three games came down to the wire, but really only took about an hour and a half to play - including time for BSing and taking photos.
I snuck a few pictures of the game next to me in here, involving British Commandos versus a Grenadierkompanie. Enjoy!
>>>CLICK HERE TO SEE THE EXCELLENT PICTURES!