Just in time for Fall In, I've finished the first segment of the French Infantry Company army box for Flames of War. Finished thus far: HQ + HQ Mortars + Resupply Section, and 2 Combat Platoons. I have the 75mm Battery on the painting table now!
And here they are!
First platoon. Some flash is still gut wrenchingy visible on a few helmets. I was in a real rush to get these ready for Fall In and just barely made the deadline!

I really enjoyed the Army Painter tufts I used on these guys.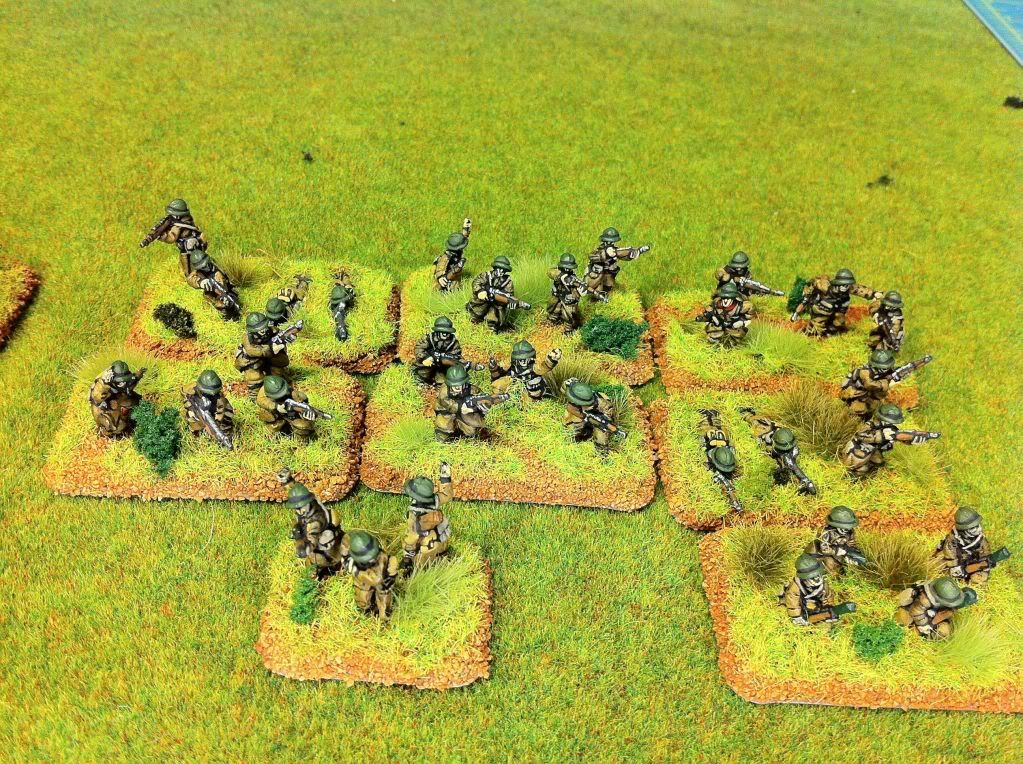 Second Platoon!



Both Combat Platoons.



Company Command and 2iC.



I couldn't get a clear enough picture, but the 2iC had a pistol in his hand that was mis-cast. I tried to make it look like a brass pocket watch. The face is white with a tiny little clock face.



HQ Mortars.



And the complete progress pic from the French Infantry Company box set.