I've been on a real FoW upswing lately. Getting stuff knocked off my backlog! Up for your perusal today are 13 Peter Pig Somua S-35s and a DAK nebelwerfer battery.
Read on!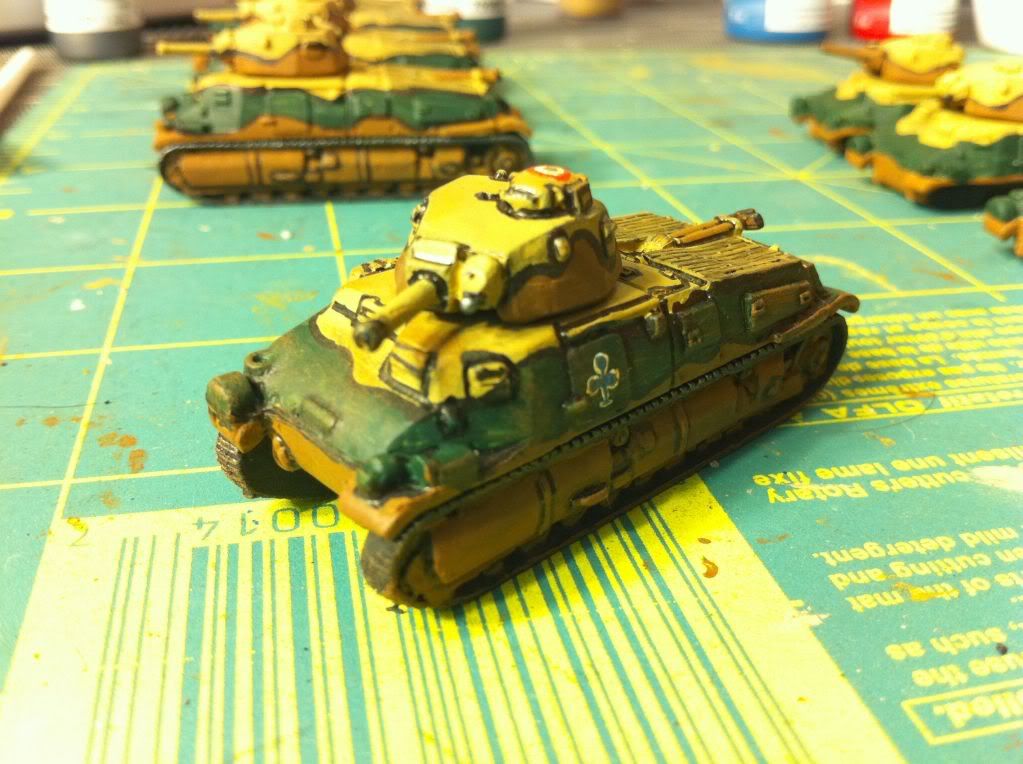 The first prototype Somua I completed.



The Somuas before weathering.



My Panhards in action during an excellent Early War game Ron Bingham (SFC Retired) ran. Batrep coming soon.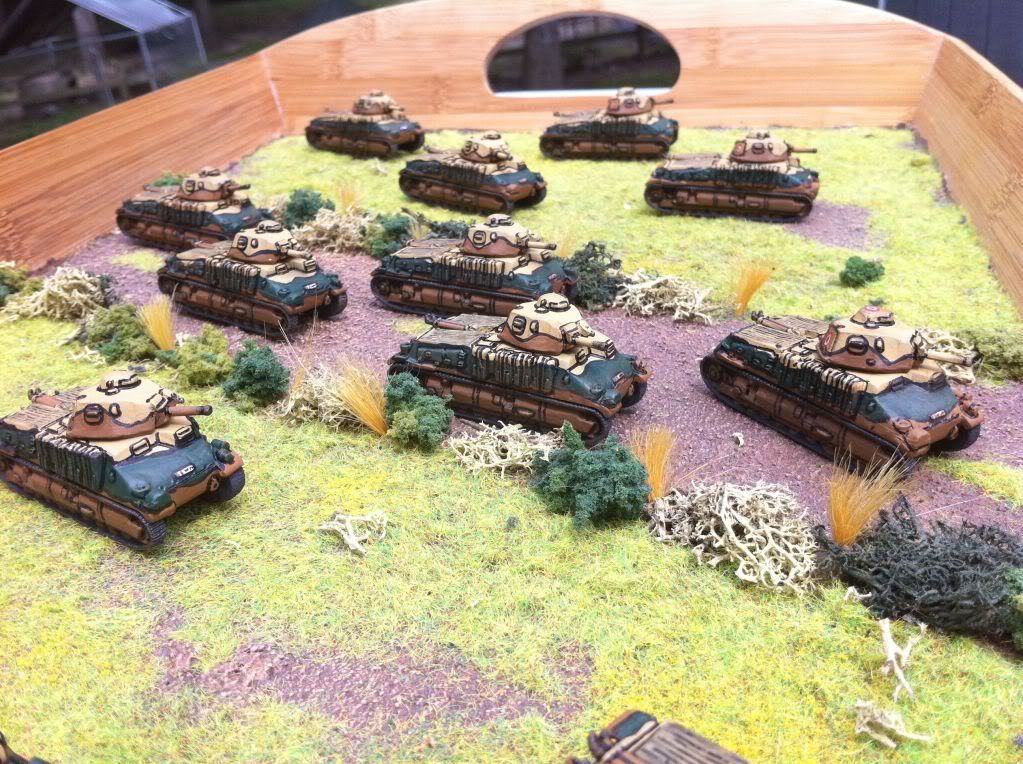 Escadron De Combat.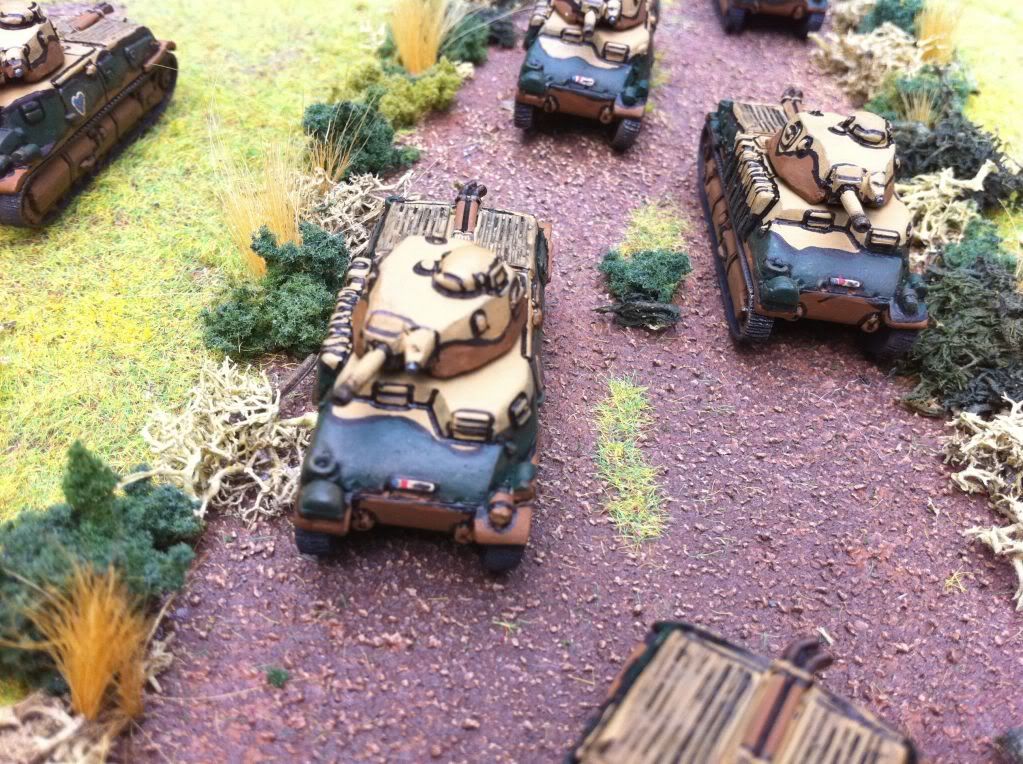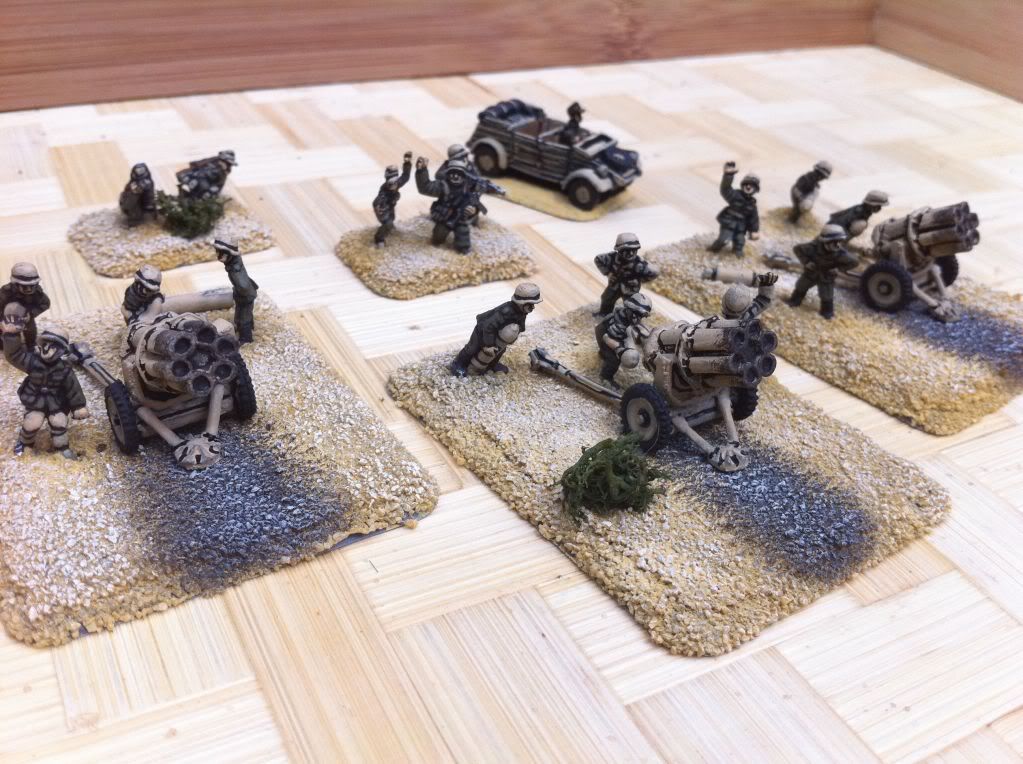 DAK nebelwerfers. Nothing too exciting going on here.