Just finished up some French Panhard AMD armored cars. These are not Battlefront miniatures- they come from Peter Pig. This is the first time I've stepped away from BF in a large capacity (having previously only ordered odds and ends from other manufacturers).
I'll give my full thoughts on my first experience with Peter Pig after the pics!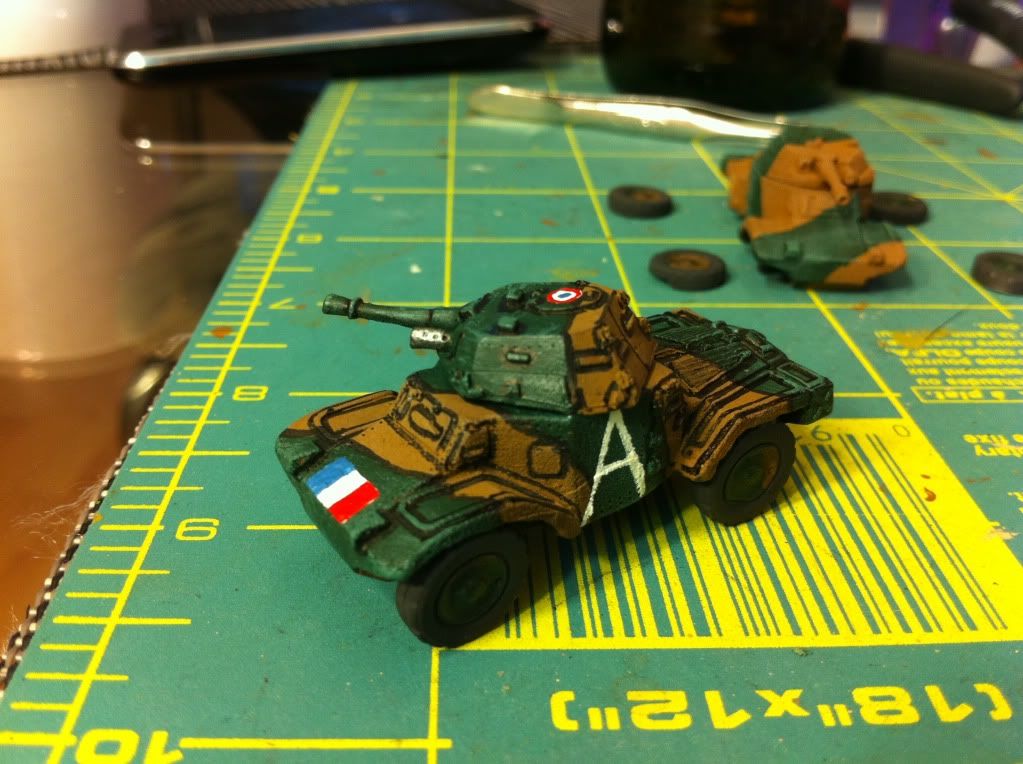 Before weathering.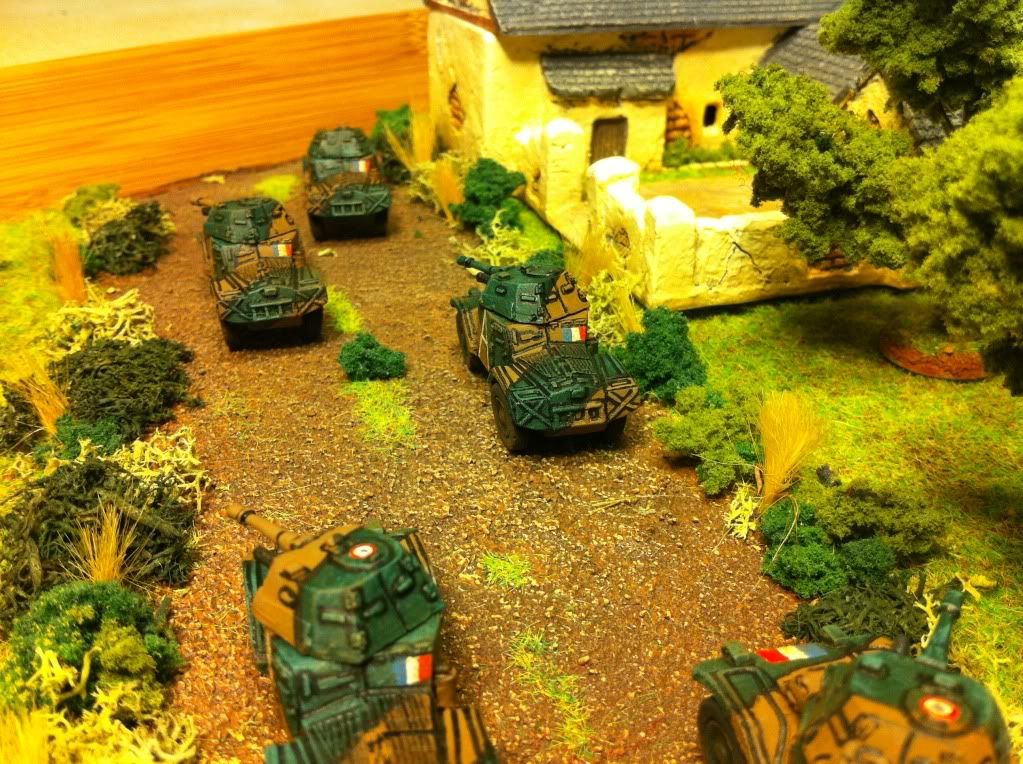 So in order to get the jump on Early War, I decided to order a slew of French vehicles from Peter Pig. I did not like what the FoW Army box for french armor had to offer, and I also hated that the Hotchkiss H39 came with 2 barrels- it means having to make the decision now and stick to it for years to come.

SO I went to Peter Pig, ordered 13 Somua S35s, 13 Hotchkiss H39s, and 5 Panhard AMDs. They were also very cool and let me order 9 extra Hotchkiss turrets with the different gun options. All said and done the price was just a tiny bit better than BF (pre-price increase). But just allowing me to customize my order like that was great!

The models themselves are outstanding. I really was surprised. Very good quality- it even looks like someone does some precursory "cleaning up" of the model before they ship it- some very obvious cuts in the metal where flash had been. I may be wrong about that, but regardless clean up time was minimal. I don't even think I had to break out the clippers!

The models themselves are all metal which gives them a nice heft (I have no idea why I prefer "weighty" models), but also makes them a little easier to work with.

My one complaint is that the turret hatches are all closed, and so modeling a tank commander sticking out of the top would be a fairly involved process. On the whole, Peter Pig can definitely expect more of my business AND my recommendations.