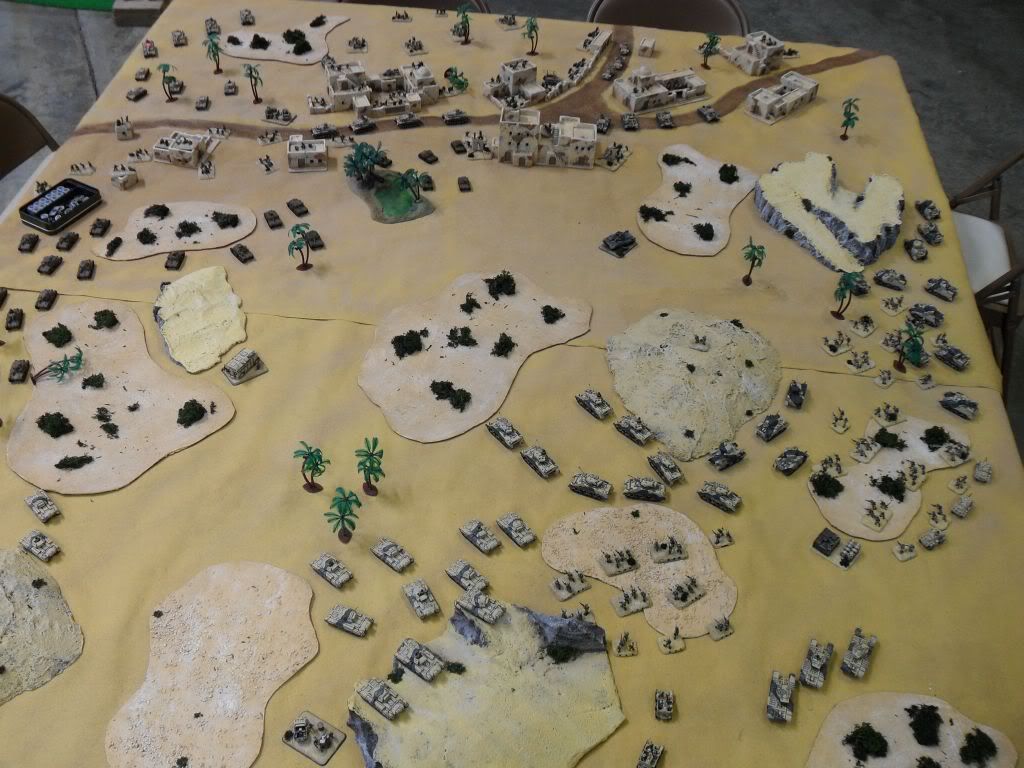 This weekend saw Battle Hymn 2010. Originally I had planned to have a FOW big game for the CVFOW club, but just about everyone couldn't make it for one reason or another. Because 4500 point games aren't exactly new player friendly AND Jon Baber (the demo king) was running a demo game for new FOW players, I was in a bit of a weird situation. Dallas and I set up the board and played a few rounds with a focus on making the battle look cool to try and attract some new players. After a few turns we packed up and got a big game of Legends of the Old West going instead.
It was a little disappointing carrying 9000 points worth of troops and terrain and not really getting to take advantage of it, but I did take some cool pictures and had a great time as the Banditos in Legends of the Old West.
Anyways, lots of pics of our big game after the break.

Jon Baber is the demo king



Jon's excellent demo board.



Dallas and I after set up.



Lydia took pictures of other games going on