On the calm, clear evening of October 22nd, 1942 under the bright sky of a full moon, Operation Lightfoot began with 882 field and medium sized guns releasing a barrage of fire that did not stop until five and a half hours later, when each gun had fired about 600 rounds. During that period of time, 125 tons of bombs fell on the enemy gun positions. Legend has it that the noise was so great that the ears of the gunners bled.
Great Youtube video of El Alamein and some background on the desert war
Just before Dawn, the British launch their attack on the stubborn defenders.
Battle report to follow. I just set the table up tonight and wanted to take a few pics.
British forces advance past a recently downed FW190
The forward British objective.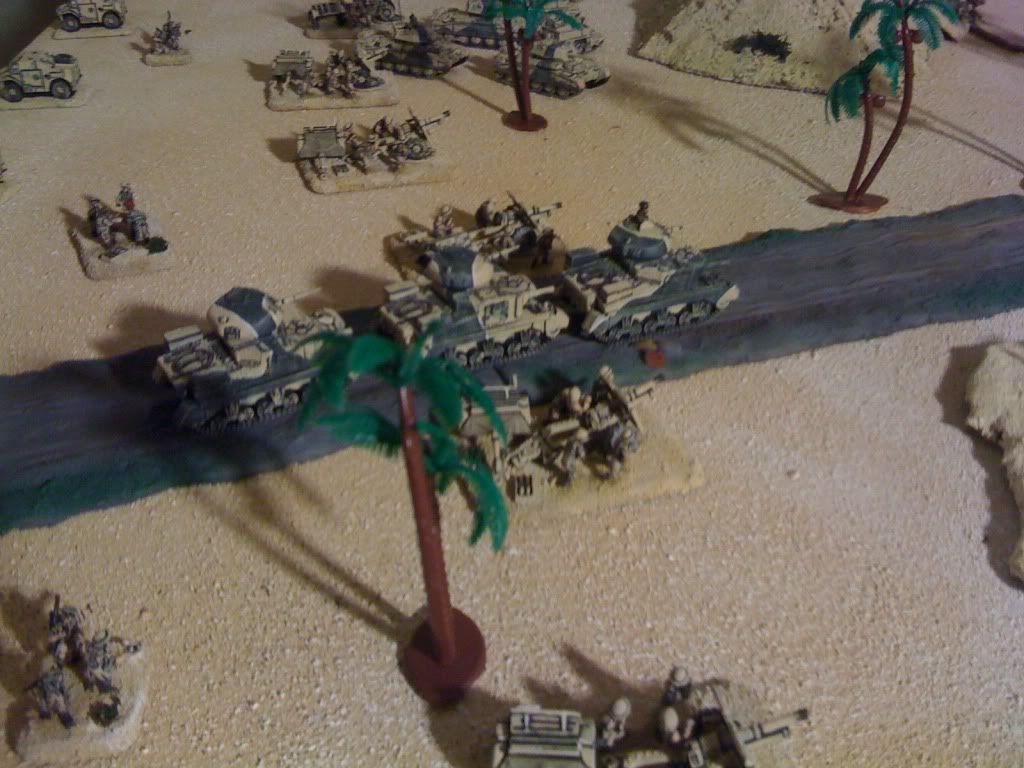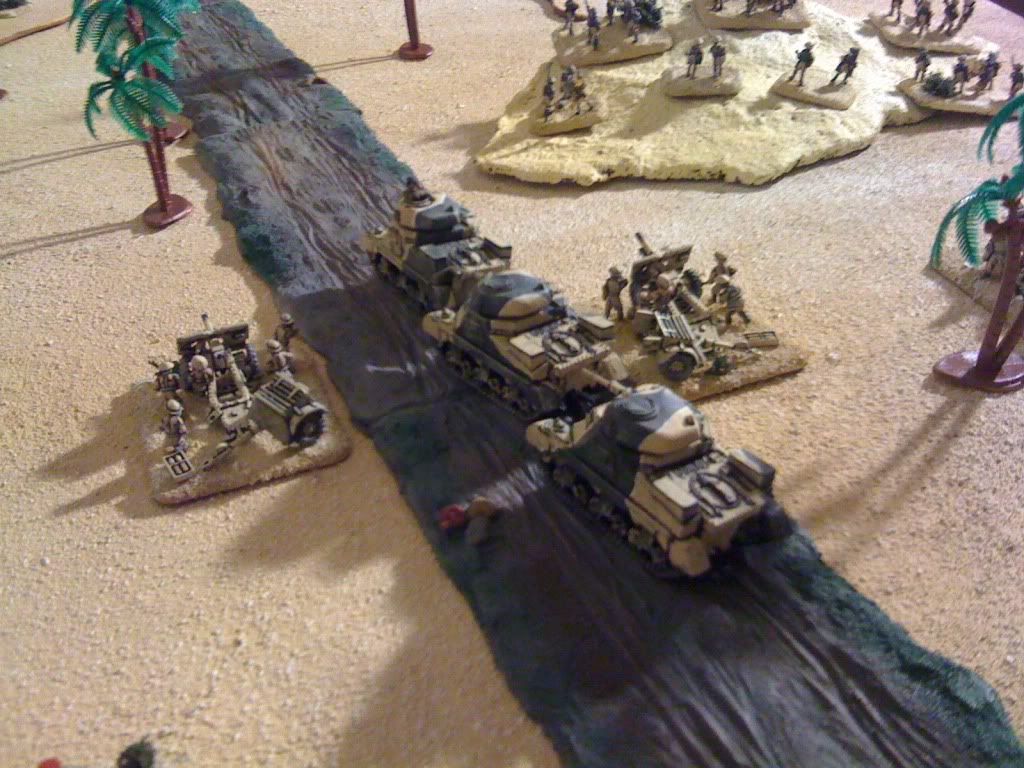 American made Grants advance past the decorated Royal Horse Artillery battery.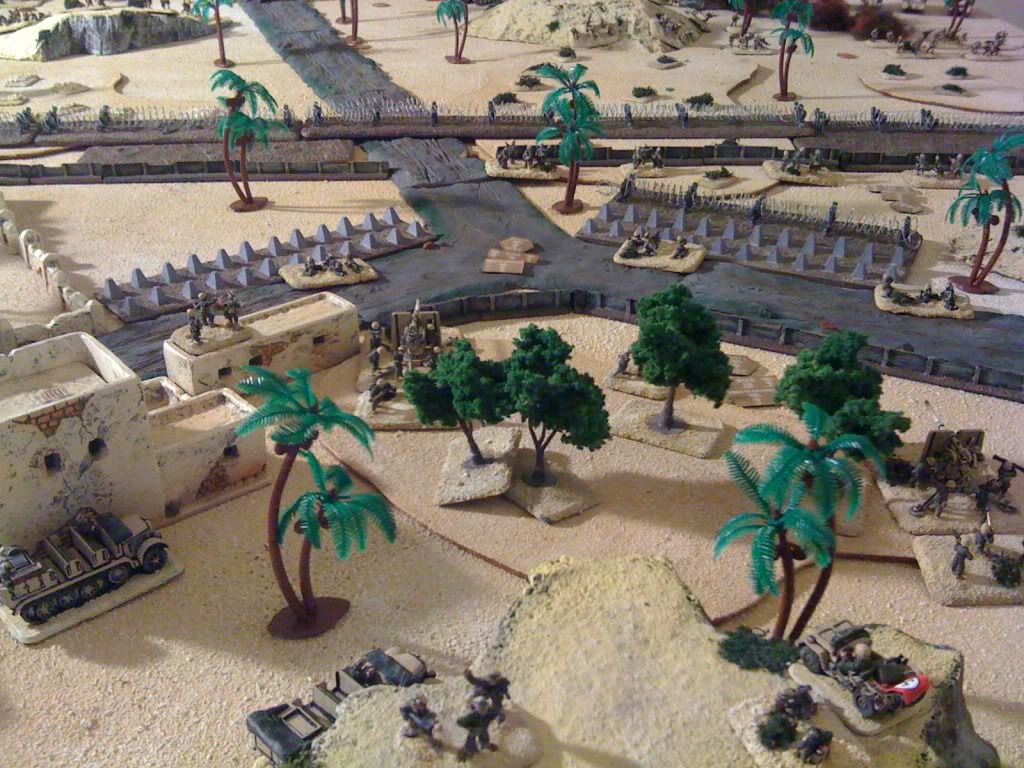 The German lines
Sorry for cell phone pics.