Had a great time running the Flames of War tournament at Williamsburg Muster over the weekend. Lydia photographed the event, but she's been super busy and hasn't had time to transfer them to her PC. Here are a handful of pictures taken by Indy Kochte. As always, there are more after the break
Lydia was the "Press"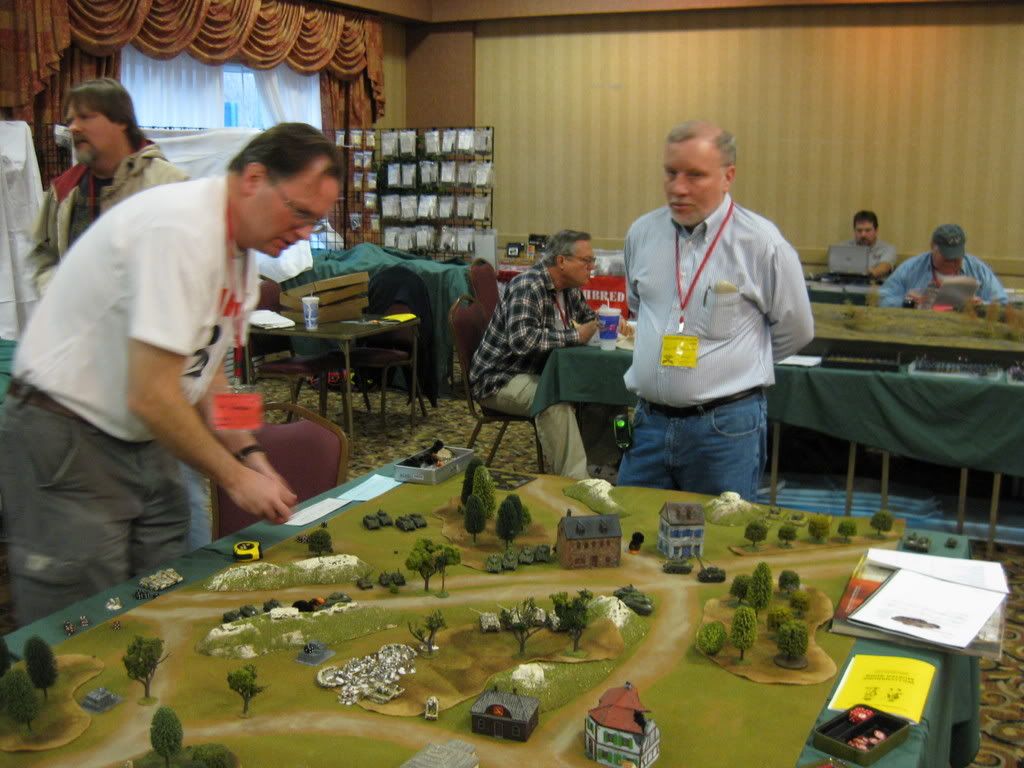 My Dad in an intense battle with Joe Brecher's Panzer lehr Armored Panzergrenadiers.

Dad's artillery staff team



Dad's tanks advance through a wood



Dad's tanks capture an objective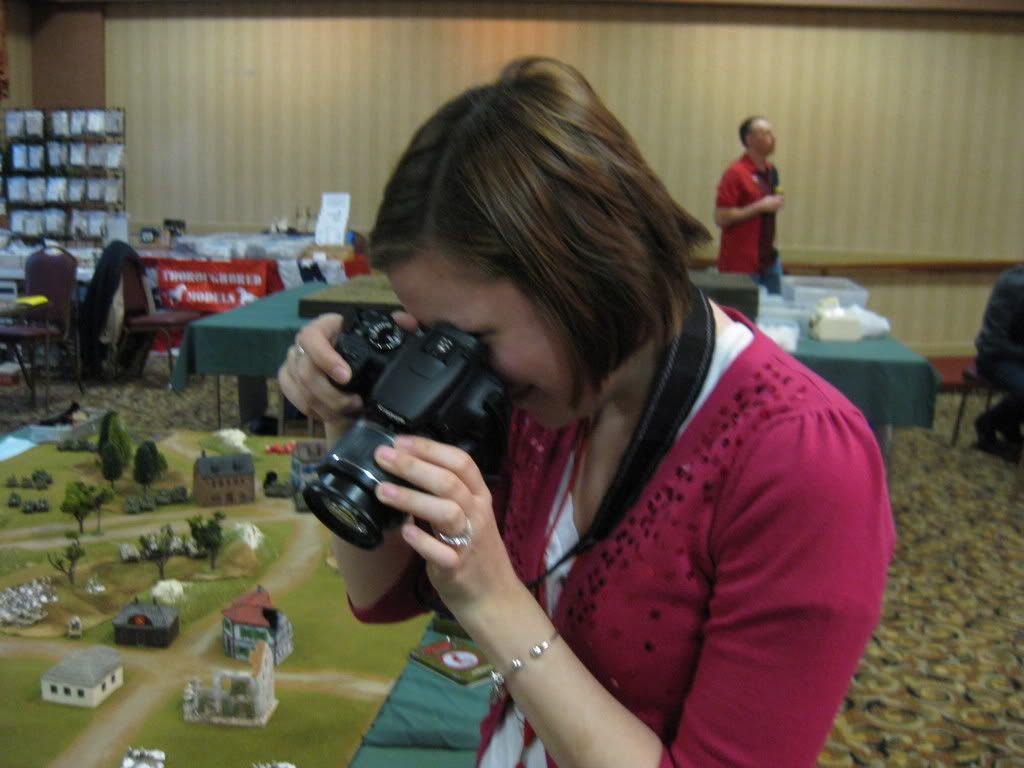 Lydia Polonofsky- action photographer!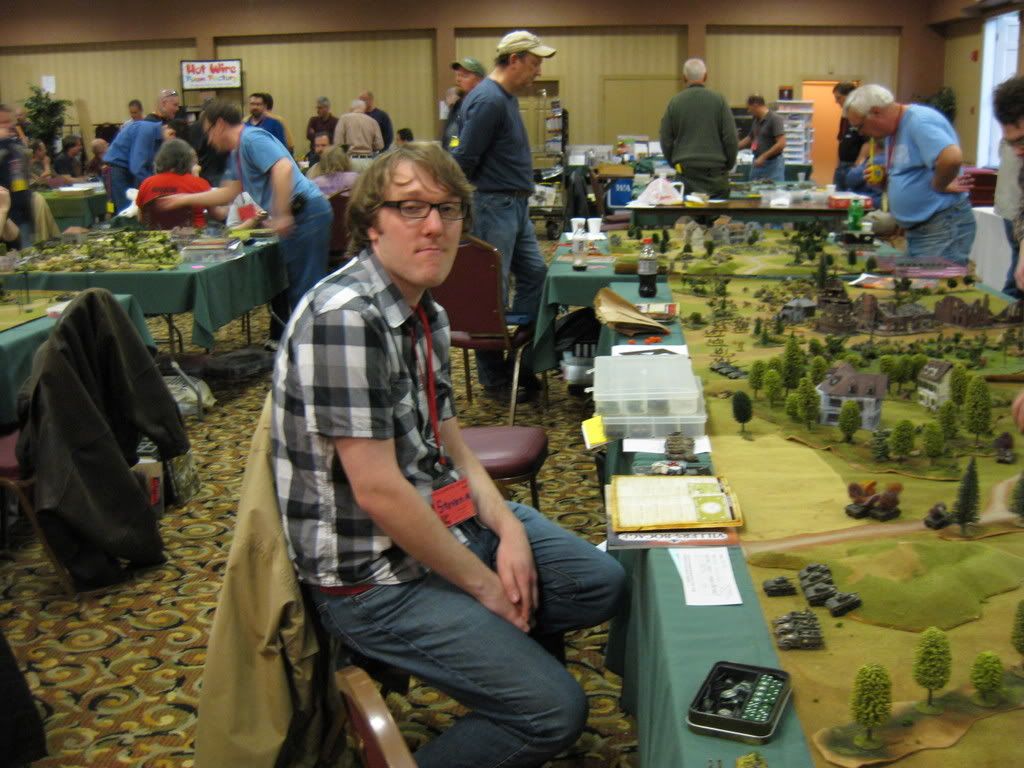 Takin' a load off



Dallas engaged in furious combat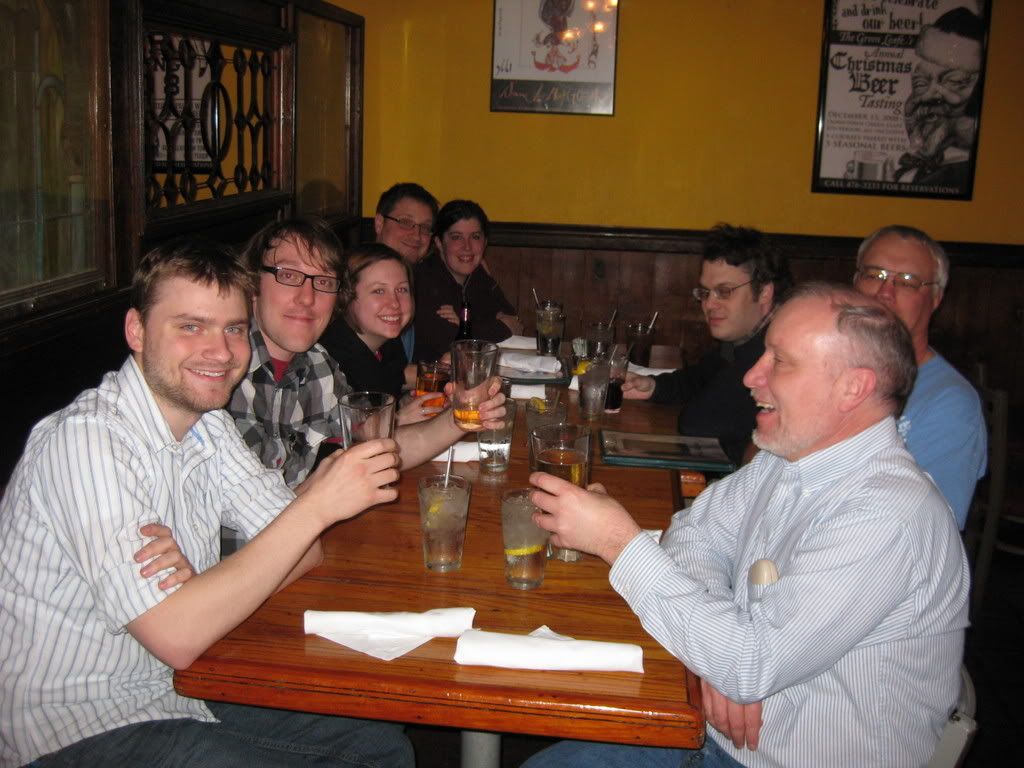 The pub crew- Dallas, me, Lydia, Shan, Allison, Tom, Chuck, Dan. Indy is photographing